KMH Services What You Buy
KMH Fleet Solutions maintains a professionally trained radio and GPS dispatched fleet of over 50 forklift service technicians for when you want to leave the repairs to us. Supported by our outstanding parts-sourcing capabilities, we can keep your lift trucks up and running… adding to your bottom line!
We Support You In Your Facility…
With Forklift Service Professionals in fully stocked vans and mobile tire presses whom are based out of more than a dozen different KMH locations serving the Midwest region. Also on board are the In-house Technicians in that same geographic area to tackle your more complicated repairs!
Super Fast Response Time!
Our goal is 2-hour response time when you call. And, we get it right the first time with fewer than 4% callbacks on service repairs!
We can also perform Operational Maintenance (sometimes known as "Preventative Maintenance") & Planned Maintenance, repair or maintain batteries and chargers in your facility, press tires, as well as service your hoists, conveyors, and other material handling assets!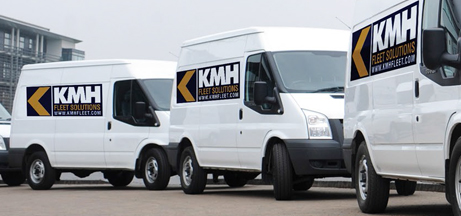 KMH Services More Than Just Lift Trucks
Lift Trucks are not the only equipment that needs service. We offer Full Maintenance options, planned & breakdown, for…
Dock Equipment
Conveyors
Hoists
Batteries & Chargers
Filters
Accessories
Brake Parts
Yard Dogs
Drive Axle Components
Electrical Components
Forks
Fuel Systems
Hoses
Hydraulic Parts
Lift Chains
Wire Guided Vehicles
Load Wheels
LP Tanks
Strobes
Lift Tables
Tires
Transmissions
Tune Up Parts
And More...