Reconditioned, Rebuilt-Exchange Engine *
Reconditioned Transmission/Differential (Transaxle) *
Recondition Mast/Upright Assembly; Install New Bearings, Bushing, Wear Strips As Equipped *
Recondition/Rebuild Steering System *
Reconditioned Brake System
Reconditioned Hydraulic System & New Hoses
Reconditioned Electrical System & New Gauges
New Tires & Operator Seat, Seat Belt
New Paint Job & OEM Decal Set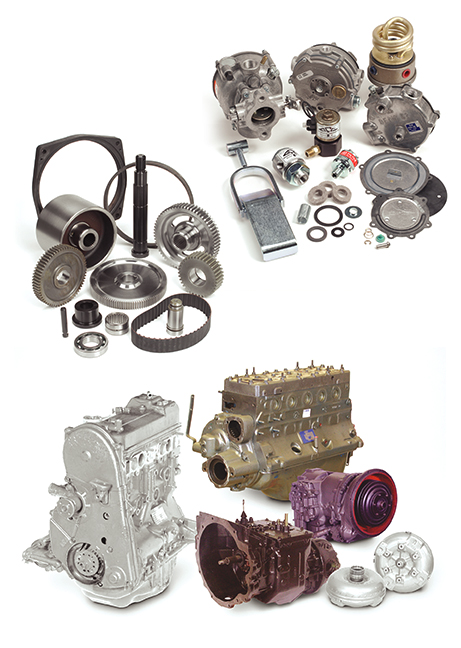 *Does not include correction of any structural defect, i.e. broken/bent or otherwise damaged rails, stub shafts or other, requiring welding or machine work. If any such defect is found it will be quoted as a separate job action.