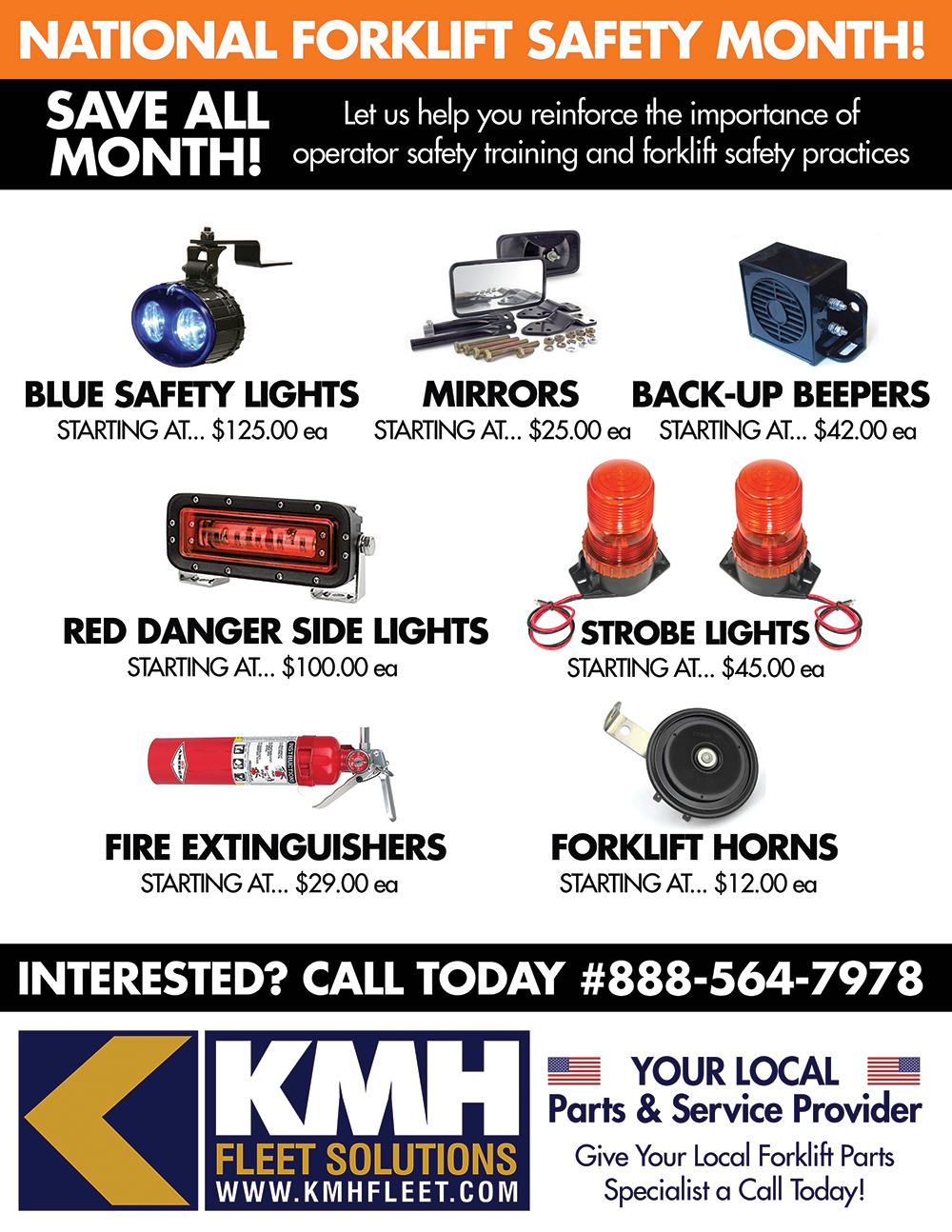 While the performance abilities of today's forklifts are more sophisticated than their predecessors, so too is their onboard technology. This is good news for safety managers seeking to improve forklift safety. A connected forklift enables managers to increase operator and workplace safety by leveraging an operator and fleet management system. The right system can give managers the information and control they need to tackle the complex issue of safety and give it consistent attention.
Here are five steps managers can take using forklift fleet and operator management systems to create and maintain a strong safety culture.
1. Share Insights Based on Data
Prior to implementing a fleet management system, you should have a plan in place to share relevant information with peers, superiors and subordinates so that understanding and buy-in can be achieved in order to make improvements. This could mean taking corrective action with respect to unsafe operator behavior to emphasize initial operator training.
2. Prioritize Forklift Startup
Inspection checklists help trained operators to verify that forklifts are in a safe condition to operate. An electronic inspection checklist can be customized with unique questions to ensure that operators have appropriately inspected the truck to confirm that it is safe to operate. The system also documents the completion of the inspection checklist and the amount of time it took to complete to provide you with evidence of compliance.
3. Test and Learn
Fleet management systems collect vehicle information, to create an accurate picture of impacts by identifying how, when and where they occur, as well as identifying the operators involved. Using this data, you can make adjustments in re-training and facility layout to reduce future impacts.
4. Offer Real-Time Feedback
Information provided by an operator and fleet management system identifies specific operator behavior, reduces subjectivity and creates an objective platform for using real-time feedback as an instrument for operator coaching. For instance, if data shows an operator has multiple, high threshold impacts or is not completing the electronic inspection checklist correctly, you can work with that operator to set specific goals or apply additional training.
5. Reward Effort and Achievement
Rewarding and encouraging operators who routinely exhibit safe behavior is just as important as identifying and coaching unsafe behavior. Setting and communicating team goals, and ultimately rewarding the behavior of the operators who reach those goals, can increase safety awareness and motivate operators to strive for continuous improvement.
Interested In Any Of Our Parts Specials? Submit Your Request Below…